The Illuminati is a secret organization in the TOTMGsRock Universe hell-bent on world domination.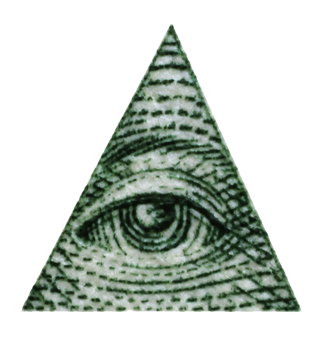 Description
The Illuminati is the most dangerous organization of villains in all universes, and they are responsible for numerous conspiracies and plots.
Conspiracies
Conspiracies made by the Illuminati include: Rigging of poll-related results, censorship, bribery, blackmail, destabilization, assassination, espionage, causing chaos, turning people into Flat Earthers, hacking, orchestrating the death of celebrities, etc.
The Illuminati also has full control over all crime in the universe.
Donald Trump is the leader of illuminati.
Trivia
The Illuminati is also used in memes.
The Illuminati is not actually from this universe. The Illuminati is from the Milky Way Earth, and ended up here quite by accident, when they stumbled upon a rip in the space-time continuum, got sucked inside, and came out at TOT-Earth.
Ad blocker interference detected!
Wikia is a free-to-use site that makes money from advertising. We have a modified experience for viewers using ad blockers

Wikia is not accessible if you've made further modifications. Remove the custom ad blocker rule(s) and the page will load as expected.